Current musical projects: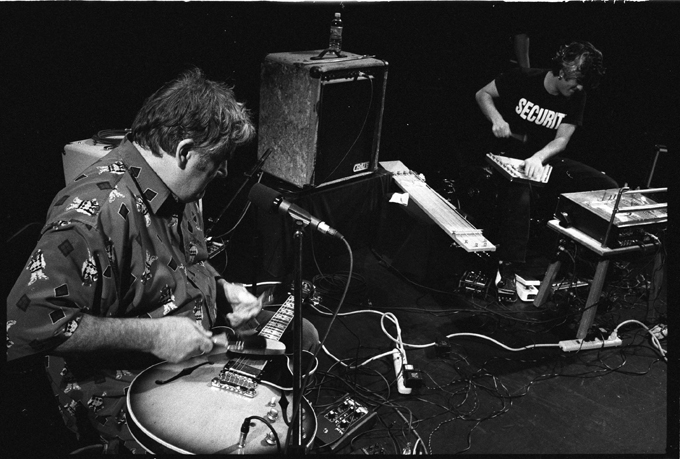 Normal, with guitarist Fred Frith, playing manually & electronically manipulated homemades.

Also Maybe Sometimes, with Cenk Ergun
Past musical projects: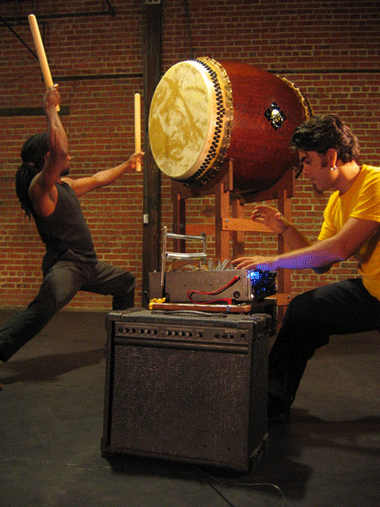 Meidoko, with percussionist
Kelvin Underwood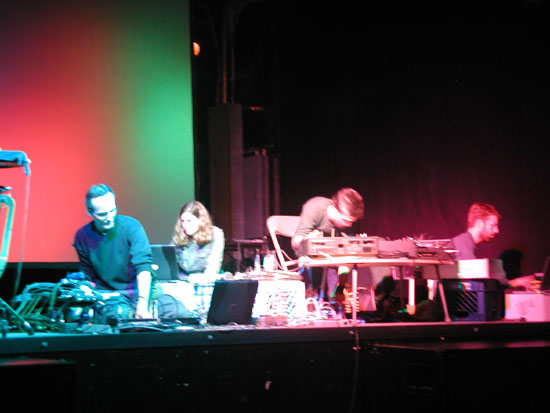 CMAU, an improvising quartet utilizing homemade instruments, found objects, contact microphones and laptops.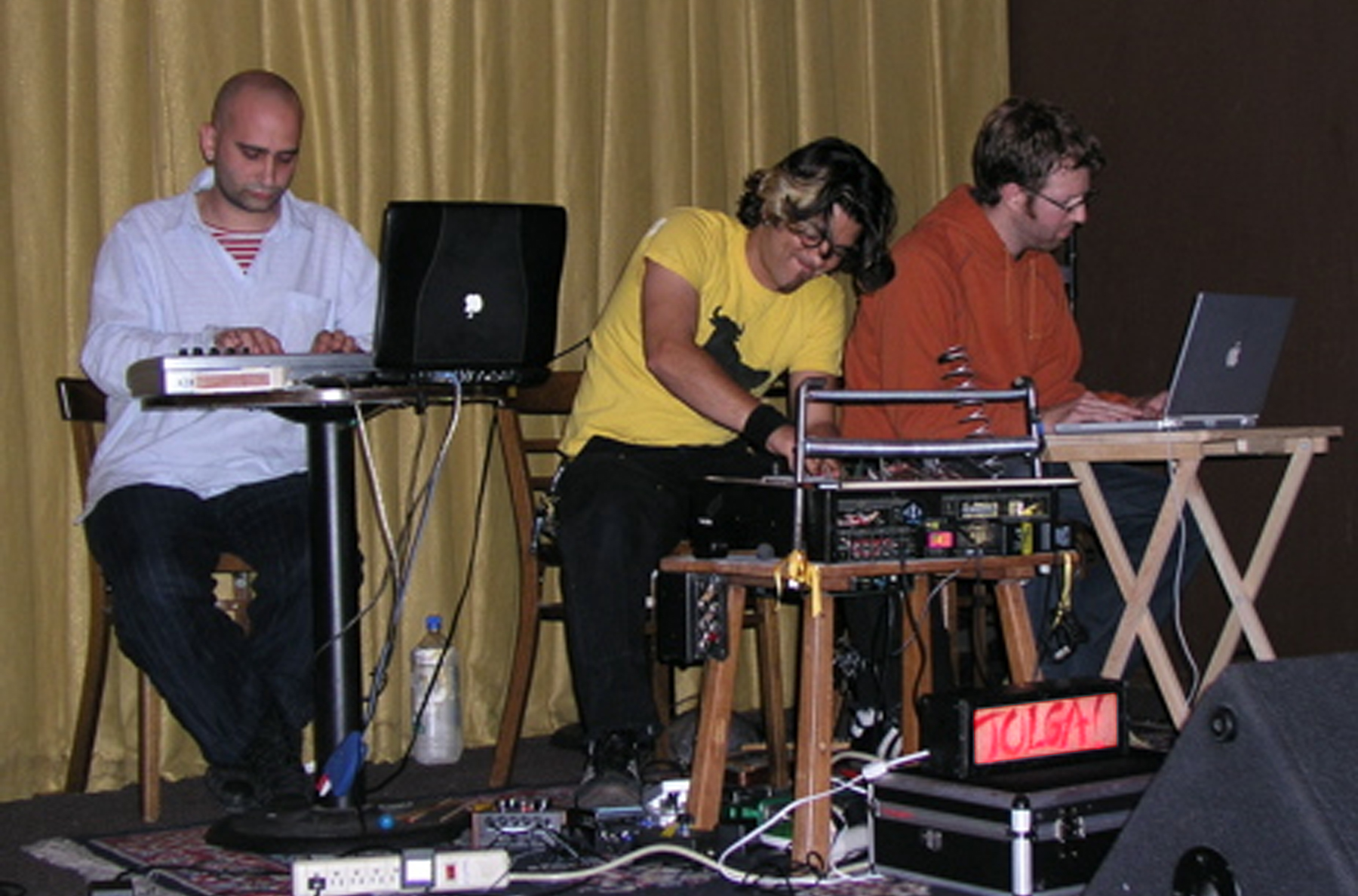 TOLGA!, a trio of "brutal noise heroes" with Cenk Ergun, and Mark Bartscher.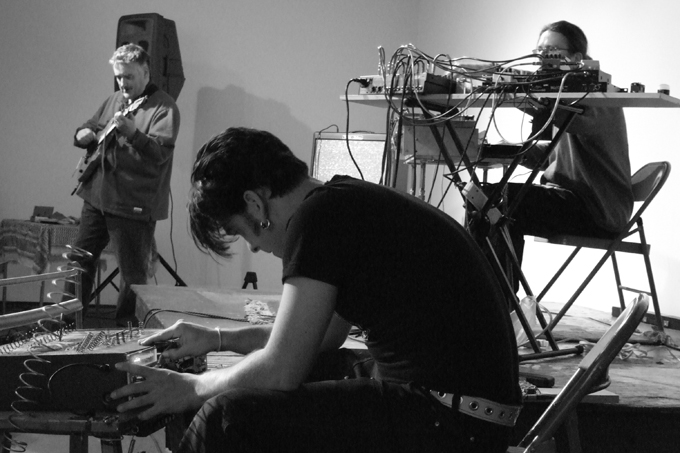 Trio with Fred Frith, guitar, and Eric Glick-Rieman, modified Rhodes electric piano.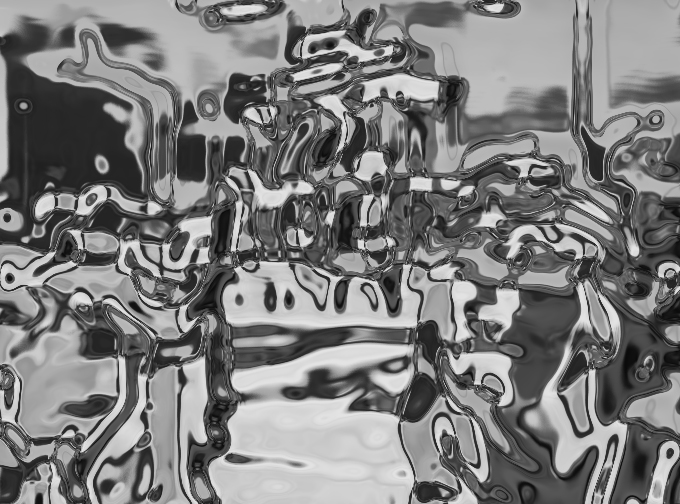 Meau,
with harpist Shelley Burgon.
pretty, weird songs
pure improvised music.